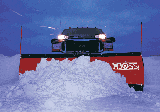 2003: Ford Dump Truck
Power Angel Western Plow

This is a photo of one of our Dump Trucks in near blizzard conditions. Extreme caution is exercised for snow fall exceeding NINE ( 9 ) inches.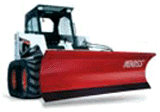 2003: Bobcat Skid Steer Loader
Extreme Snow Emergency Equipment

This is a photo of our versatile bucket loader. We are using it to plow ice and snow from residential and commercial parking areas. Removing heavy drifts of snow at the most estreme depths is a uncomplicated task for this machine.
---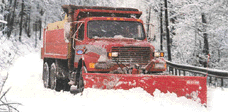 2003: LN 7000 Ford Dump with 10 ft Plow
Extreme Snow Emergency Equipment

Heavy Duty Truck for heavy duty jobs. Like the blizzard conditions of March, 2003. This truck had no problems keeping up with the snow fall that month. Power angle plows help keep the job under control with one of our big rigs.
---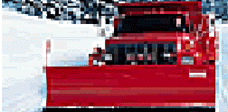 2003: Diesal Dump Truck
Extreme Snow Emergency Equipment

This Truck made it thru the Blizzard of '03, which stormed into Suffolk County, Long Island, NY. After 18-plus inches of snow, Long Islanders began digging out from a record-book blizzard that unloaded nearly 20 inches of snow - and shut down the city in a nasty barrage of wintry force.